Have you ever drank Trix cereal?
No, not the milk after eating Trix. That's a given. We're talking about a Trix beer.
If not, you're in luck. This Saturday we're releasing a Trix Cereal Sour so you can answer "Yes, I have drunk Trix cereal."
And you'll feel good doing it because for each pint / can sold, we're donating $2 to Hops Brew Hope and the Autism Society of Greater Orlando.
On top of that, we're releasing a few other sours that will surely get you to show us your "Oh Face."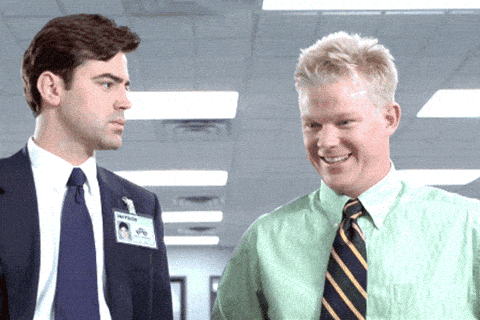 Don't know what that means? Watch this.
---
Beer Releases This Week
---
Oh Face – Orange Chocolate Gose – 4.8% ABV
Stuck in traffic this morning? Trapped in a cubicle all day? 8 different bosses tell you to put the new coversheet on the TPS reports? Printer giving you a PC load letter error? (WTF IS THAT?)
Sounds like you have a case of the Mundays and need to show your "oh face."
One sip of this chocolate orange Gose will put that oh on your face.
Just leave the red stapler on Milton's desk or he'll burn the place to the ground.
Oh Face is our signature Berliner aged with 100 freshly squeezed & zested Oranges and tons of cacao nibs for a refreshingly tart sour with a pleasurable hint of chocolate. 
On tap now or order to-go at https://rockpitbrewing.com/store
They Prefer Redhead – Ginger Cayenne Sour (small batch) – 5.2% ABV
*Only one keg of this*
We took our Gerschmack Yourself and aged it with freshly cut ginger along with cayenne pepper.
We made this two weeks ago and it was hot then. It's become hotter since then.
The funny thing is you won't notice it right away. It won't burn your tongue. About 5 seconds after you swallow it, the slow burn forms in your throat and persists for a while. 
If you like beers with a little heat, this one is for you!
On tap now
Funny Bunny – Trix Cereal Sour – Benefitting Hops Brew Hope.
*** SATURDAY 4/10 RELEASE ***
This beer is really simple. We brewed our signature Berliner and dumped in 24 pounds of Trix cereal during the brewing process. 
Then we "dry-trixed" it with 17 more pounds of Trix. That means we added more to the fermenter.
Yep. We cleared out every grocery store around here to make this one. 
Brewed with the folks at Hops Brew Hope, for every pint sold, we will donate $2 to Hops Brew Hop and the Autism Society of Greater Orlando.
This includes every can sold, too.
On tap Saturday, April 10th. Pre-order now for pickup on Saturday.
See the rest of our current tap list here: https://taplist.io/taplist-813488
---
Happenings At RockPit This Week
---
Trivia @ RockPit / Thursday, April 8th, 7:30-9:30 PM

Thursday Nights are the worst, right?
It's almost the weekend. You're pretty tired from working all week and there's nothing to watch on TV.
That's why we have our Trivia Night on Thursday!
You can come to test your useless knowledge to win $100 in gift cards for showing off your smarts. We will have social distancing in place so please get free tickets through Eventbrite so we can assure you a seat.
Reserve your table to ensure your spot here: https://www.eventbrite.com/e/trivia-night-at-rockpit-brewing-tickets-118950318605
Please arrive 15 minutes early if you reserve a spot.
---
Live Music with Shay Butter Band / Friday, April 9th, 7-10PM
Come listen to the Shay Butter Band at RockPit for a variety of Top Hits, Jazz, Funk, Soul & Blues.
This is their second time playing at RockPit. The first time, people were blown away by them and didn't want them to stop.
Their soothing style makes for a relaxed evening of listening to music with friends and drinking good beer.
What else do you want from a Friday night?
---
Saturday Morning Yoga & Beer / Saturday, April 10th, 10:30-11:30 AM

It's every yoga and beer lover's favorite time of the week!
Come join us this Saturday morning for some rejuvenating yoga and a pint of craft beer deliciousness at the end.
$10 at the door and don't forget to bring your yoga mat or pre-purchase at https://commerce.arryved.com/location/BG-Y53ii/modality/pickup/#BG-Y53iiUaa5cwkSDREnXyOr
---
Boozy Bingo / Pick The Joker / Bar Game Night – Wednesday, April 14th / 7:30 PM – 9:30 PM
We don't know how else to explain this night except "boredom killing."
Add in that you can walk away with free beer, merchandise, or cold hard cash and you have a night that you won't want to miss.
Here's how our NEWLY REVAMPED Game Night goes.
Starting at 7:30, Jonathan (the game night host) will play rounds of Bar Bingo (music bingo, movie bingo, etc), Fact or Crap (fun Trivia like game), and other fun games he brings to the table.
Each round of these games wins free beer.
Every 15 minutes, we pull four tickets and have "mini" bar games like beer pong (not played with beer), flip cup, mini corn hole, etc. The winner of those games gets to choose from the prizes we have available that week.
Prizes include free beer, t-shirts, hats, growlers with growler fill, four-packs of beer (sometimes, unreleased beers), gift cards, glasses, etc. The prizes will change week to week, but we'll always have LOTS of fun prizes.
The FINAL game of the night is Pick The Joker.
We pull one ticket and that person gets to pick from a deck of cards. 52 cards and 1 joker. Total of 53 cards. If they pick the joker, they win the $500. If not, we tear up the card you picked and add $100 to the pot for the next week and they get to choose a prize from what's available that week (see above).
In other words, game night is FILLED with fun games, beer, prizes, and a chance to walk away with hundreds, even thousands of dollars.
You in?