Have you ever seen the movie Burnt with Bradley Cooper?
Even if you did, you probably missed the most perfect quote to sum up how we want you to feel at RockPit.
One that when he said it, I was like, "Ooooh. Damn… That's good. I need to use that."
In the movie, Adam Jones (played by Bradley Cooper) just got a "good" review from a local food critic.
His sous-chef asked, "Read the review?"
He responded with, "Yeah. I don't know why you're so happy. I'm thinking of firing you. And everyone else."
Why would he respond to a good review by firing everyone?
Because the review said, "Adam Jones at the Langham is now one of the best and most interesting places in London to come and eat."
For the average restaurant, that's a great review.
But Adam didn't want average. He didn't want to be interesting.
He wanted "culinary orgasms."
In other words, he wanted to see your "Oh Face."
He summed this philosophy up by saying this: "People eat because they're hungry. I want to make food that makes people stop eating."
When I heard that I was like…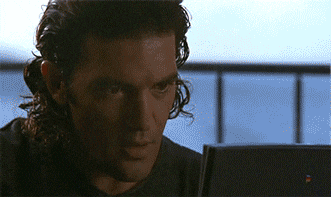 You see… When you drink one of our beers, we want you to take the first sip, set the beer down, close your eyes, and say, "Oh, that's good."
In other words, we want to see our "Oh Face."
Does that happen now? Sure. We've seen it happen.
Does it happen all the time? Of course not. But it's our brew crew's mission to get to that point.
And they're on a damn good streak lately with Mamaw's Blackberry Pie, Gold Strike, Gonna Need A Bigger Boat, Tasty Waves, etc.
I absolutely love watching your eyes get big as you try one of our new beers.
Speaking of new beers, we have a new one this week appropriately named Oh Face, a chocolate orange gose (sour).
We brewed our signature Gose and aged it with 100 freshly squeezed & zested oranges and cacao nibs.
You get a refreshingly tart beer with a strong citrus flavor and a hint of chocolate.
If you've ever seen Office Space, you'll recognize the can art. If not, watch this.
It's absolutely perfect to enjoy after a long day of being stuck in traffic, sitting behind your desk, dealing with 8 bosses telling you about the new cover sheet for the TPS reports, a printer giving you a "PC LOAD LETTER" error, and being told you need to come into work on Saturday.
Or whenever you want a crisp, cool beer in your hand that will make you show your Oh Face.
Cheers and see you at RockPit.
Chris Rock
chris@rockpitbrewing.com
Co-Founder / Chief Marketing Dude / Writer of Bad Grammar