She's going to hate me for pointing this out, but have you ever noticed the scar above Calista's eye?
If not, ask her to show it to you next time you're at RockPit. She'll LOVE that. 
When she was around six years old, she was throwing a temper tantrum because my wife (Tammy) didn't take her to the store. 
During her rampage, she managed to launch her head into the footboard of her bed.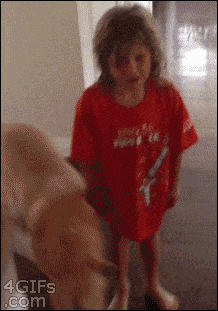 I heard a blood-curdling scream come from the room that was different from the temper tantrum crying and screaming. 
When I walked into the room, I saw her face covered in blood. 
I remember thinking, "Glad your mom isn't here." She would have freaked the hell out. 
Me? 
I grabbed a towel, put pressure on the wound, and calmly told her we're going to the hospital. 
No panic. No hysteria.
Then I made the call to Tammy, letting her know her baby girl was on the way to the hospital. 
Panic. Hysteria.
I suppose that's an appropriate response when you hear your daughter is on the way to the hospital.
But I'm more of an even-keeled guy. Always have been. 
You'll never see me super excited or super sad.
It's not that I'm a sociopath and don't feel anything.
(Wait, is that something a sociopath would say?)
I feel everything. I simply don't react the way most people are used to seeing people react. 
If things are good. 
If things are not so good.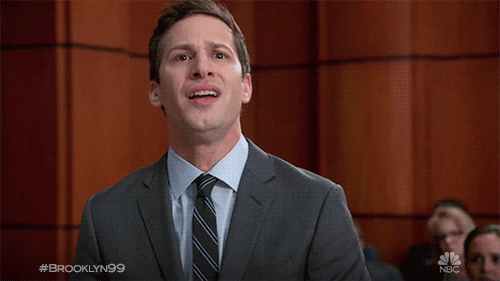 If the world is burning around me.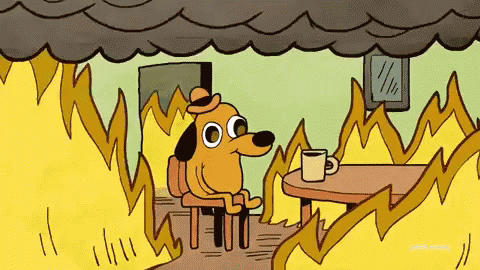 The reason I tell you that is things might be different this weekend during our first-anniversary party. 
If my eyes look a little red, don't ask what's wrong. I've just been cutting onions.
At least that's the excuse I'll be using this weekend if someone asks me what's wrong.
But you'll know better.
You'll know that I'm thrilled that we made it this far in a little over a year. Most of the goals we set, we crushed because of your support.
You'll know that I'm beyond stoked that I've become friends with so many of you as have Jeremy, Sean, Ed, Tammy, Calista, Sarah, Rachel, Colleen, Ryan, Chris, Jonathan, and Katie.
You'll know I'm bummed Justin can't be here to celebrate with us cause he's living it up in Asheville.
You'll know how incredibly proud I am of the whole RockPit crew that's created a culture where you feel comfortable enough to bring anyone and everyone to the brewery along with you. Including four day old babies.
In other words, I may be out of character this weekend and show a little more emotion than usual.
Maybe. 
Either way, I can't wait to hang with y'all this weekend celebrating our time together and kicking off a new year of family, friends, beer and BBQ.
Cheers and see y'all this weekend. 
Update on the pups
I now retract my previous statement about not being mad at the health department. Without going into too much detail, the whole "Dogs can't be anywhere on the property" was utterly false. 
And yes, we're pissed off.
It's seriously frustrating to find out someone doesn't know the rules when it's their whole job to know the rules. 
Either way, dogs ARE WELCOME BACK on the patio.
We have applied for a variance with the state health department to allow dogs back INSIDE the brewery. If we get this, we're golden. 
However, if we get this, ONLY we're golden.
It means the fight continues to allow dogs into breweries WITHOUT variances.
That all changes if HB 1165 gets through the commerce committee where it died last year. 
https://www.myfloridahouse.gov/Sections/Bills/billsdetail.aspx?BillId=69402
If that passes, then it appears the law for dogs inside breweries would go into effect in July 2020. 
Let's all hope it passes.
Either way, the pups will be welcome back inside the brewery soon and we'll be throwing a big ass party to celebrate. 
Chris Rock
Co-founder
chris@rockpitbrewing.com
407-826-1773 – Brewery
321-427-6870 – Cell