If you ever travel with a bag of this in your car, you might get some weird looks. Especially if you get pulled over by a police officer.
You see, it looks exactly like Colombian nose candy.
Don't worry though… If you calmly explain to the officer it's lactose powder that you're going to use liven up the party a bit, I'm sure they'll believe you 100%.
Or maybe they won't…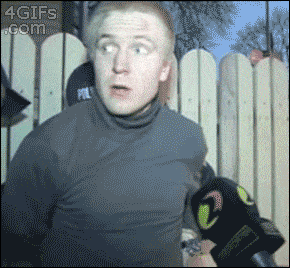 Now by livening up the party, I, of course, mean add body and sweetness to your beer.
Wait? Add Body? What do you mean by that?
Body is the heaviness or thickness of a beer.
Lagers like our Miner's Light have a light body. It's not heavy nor thick and you can drink a lot of them without feeling full.
Sweet / Milk Stouts like our Blackstrap Con Leche are going to be more full bodied. Meaning they're heavier and thicker than light beers.
Got it? Body = thickness / weight of a beer.
What is lactose?
Lactose is milk sugar. You'll see lactose and milk sugar used on beer labels / descriptions interchangeably like this:
Yes, it's the same natural sugar found in milk. And the same stuff that can give you a day full of bathroom breaks if you are lactose intolerant.
For us to use lactose in beer, we don't pour milk into our beer. That would be sort of gross.
Instead, we add lactose powder to our beer.
Why?
Lactose is used to add body, sweetness, and creaminess to a beer
Whenever we breweries want to make a pastry stout, milkshake IPA or make a sour taste like a popsicle we use lactose, among other things.
The reason for this is lactose doesn't get eaten by yeast and turned into alcohol. It's what called a "non-fermentable sugar"
When making beer, we heat grain in hot water (called mashing) to extract the sugar from it. Those sugars are called "fermentable sugars". That means when the yeast is added to the newly created sugar water from mashing, it will eat the hell out of those sugars and make alcohol.
Lactose is ignored by yeast. Kind of how I was ignored in high school by women.
So when you see a beer has lactose in it, you can expect a heavier and sweeter beer that will be more filling than the IPA you might enjoy.
How to test this new-found knowledge
The EASIEST way to test this knowledge is to come to RockPit and give Blackstrap Con Leche a try. If you haven't had it yet, it's a Milk Stout that's creamy, roasty, and sweet.
And I no longer have to tell you WHY it's creamy and sweet. You know the answer.
Pretty cool, eh?
Quick recap
Body is how heavy or thick a beer is.
Lactose is added to beer to create body and sweetness.
Lactose is ignored by yeast. Like I was by women in high school.
Until next time, Cheers!
Chris Rock
Co-founder
chris@rockpitbrewing.com
407-826-1773 – Brewery
321-427-6870 – Cell