By now, you're probably engrossed with the non-stop coverage of COVID-19 (Coronavirus). If you're like me, you're probably a little frustrated and confused about how everything is being reported and what you should be doing to help defend yourself from exposure while still enjoying your life.
Beyond wearing a hazmat suit everywhere you go. Which, by the way, isn't recommended by the CDC.
We didn't want to pile on but felt it was necessary to explain our current processes and expanded processes we're deploying to keep you safe, happy and comfortable during your continued visits to RockPit.
The last thing we wanted was for you to question whether we are doing anything or not to combat the spread of the virus to not only ourselves, but to you, our patrons.
RockPit isn't just a brewery.
It's a place where you come together to connect with friends and strangers alike over your shared love of craft beer. In other words, it's a place where human connections are enjoyed.
If you're reading this, chances are you know one or many of us personally. And we likely call each other friends now. As friends, we're here to help protect each other.
So here's what we're doing and will be doing to help keep you, as well as ourselves, healthy during your continued visits to RockPit.
We sanitize the table surfaces between guests. However, sometimes we don't have time before another group of guests show up and sit down at a table. Please allow us time to remove the previous guest's glasses and anything left behind and to sanitize the surfaces before sitting down at the table.
We're removing the caddies of condiments from the tables to allow us to sanitize the condiments between guests thoroughly.
All menus will be sanitized between guests.
High touch areas will be sanitized throughout the day in addition to the nightly deep sanitization of all surfaces and high touch areas.
We already employ a cleaning service that does an extraordinary job of cleaning our brewery. If you walk in before Yoga starts on Saturday morning, the brewery will have reassuring bleach smell. Never thought I'd call that smell reassuring, but now it is.
How you can help keep yourself (and your friends) healthy
First, don't panic. Which means stop buying all the damn toilet paper. Seriously… What the hell, people?
If you feel ill or are worried that you might run into someone who is, then it might be best to avoid coming to the brewery for now. I cannot stress this enough. Even if you have "the sniffles" or "allergies" don't risk getting someone else sick.
Follow the CDC's steps to prevent illness like avoiding close contact with people who seem sick, washing your hands thoroughly and avoid touching your face, nose, mouth or licking your fingers during a press conference about Coronavirus.
Some of the other steps the CDC recommends is:
If soap and water are not readily available,

 

use a hand sanitizer that contains at least 60% alcohol. Cover all surfaces of your hands and rub them together until they feel dry.
Cover your mouth and nose

 

with a tissue when you cough or sneeze or use the inside of your elbow.
Throw used tissues

 

in the trash.
Immediately

 

wash your hands

 

with soap and water for at least 20 seconds. If soap and water are not readily available, clean your hands with a hand sanitizer that contains at least 60% alcohol.
You can read the CDC recommendations here: https://www.cdc.gov/coronavirus/2019-ncov/about/prevention.html
We always have plenty of anti-bacterial soap in our bathrooms and touch-free towel dispensers to get your hands sparkling clean while you're at RockPit.
Use the paper towel to open the doors if you're concerned about the surface between our regular sanitization of the door handles.
Utilize any of these handshake free greetings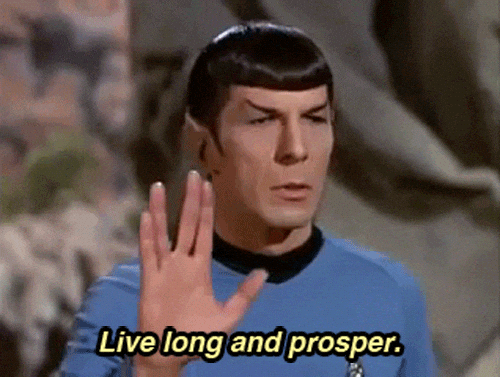 Vulcan Salute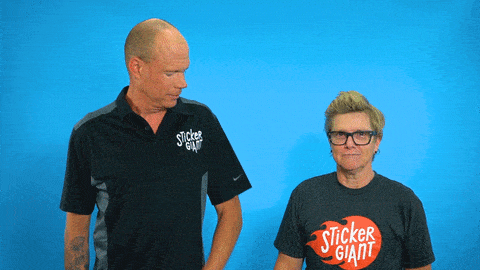 Elbow bump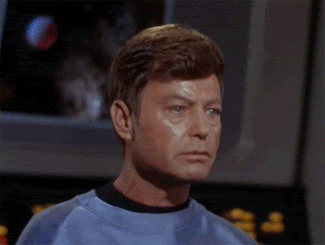 Nod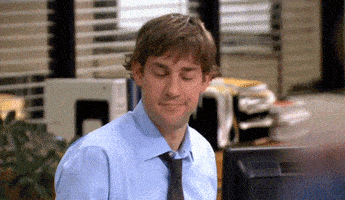 Air five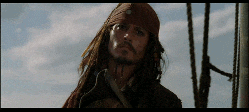 Pirate's Salute
Avoid this greeting at all costs.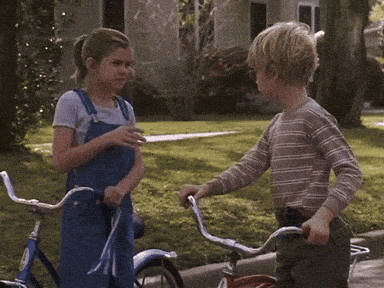 Not the best way to greet each other
Let's sit down and enjoy some beers together.
If you're like me, you know that during challenging times it's best to chill out with a few friends over a beer (or few) and shoot the shit. Remember that RockPit has been, and always be a place where you can do that in the safest environment possible.
Our hope is explaining how we keep our brewery sanitized already, and how we're taking these extra steps will bring you some comfort knowing we're doing everything in our power to keep you happy, healthy and comfortable during your visits to RockPit.
An offer to come in and hang with us
We've decided to switch things up and update our tagline. But we still have a bunch of pint glasses that have that old tagline (Adamantly Anomalous Ales) on it. So if you come in this week or weekend and buy a pint of anything, you can keep the glass. You must tell us that you read about this offer here. Of course, we'll clean and sanitize it for you before you leave.
In other words, buy the beer, take the glass. Limit one person. While supplies last. 
As friends, we'll be happy to see you when you come in. Just know that there be a few cold pints waiting for you when you, safe and sound
Cheers!
Chris Rock
Co-founder
chris@rockpitbrewing.com
407-826-1773 – Brewery
321-427-6870 – Cell
With nearly everything in the United States being cancelled, we're sure you'll need something to keep you busy. That's where we come in to help out with these events.
[events-calendar-templates category="all" template="default" style="style-1″ date_format="default" start_date="" end_date="" limit="5″ order="ASC" hide-venue="no" time="future"]
Let's entice you a bit to come into RockPit to try these new beers we're throwing on tap for you this week.
McCoy's Irish Red Ale is like a pot of gold at the end of a rainbow, a true Irish treasure for beer lovers. This beer has a rich, reddish hue that is as inviting as a warm Irish welcome and a taste that is as smooth and satisfying as a traditional Irish jig.
ㅤ
Brewed with the finest ingredients, McCoy's Irish Red Ale has a slightly sweet, biscuity flavor with hints of toasted nuts and caramel. The use of earthy and floral hops provides a subtle and balanced hop character that perfectly complements the beer's malty backbone.
ㅤ
With its moderate carbonation and medium-bodied mouthfeel, McCoy's Irish Red Ale is the perfect beer to enjoy on a lazy afternoon or a cozy evening. It's like a warm embrace from an old friend, with a flavor that will transport you straight to the Emerald Isle.
ㅤ
So grab a pint of McCoy's Irish Red Ale, raise a glass to the luck of the Irish, and enjoy the taste of true Irish hospitality.
ㅤ
Sláinte!
---
Hazy IPA that features all New Zealand hops -Rakua and Waimea. These hops bring out the whole orchard of tropical fruits to the aroma and flavor. Including notes of Apricot, stone fruit, mango, citrus, and resinous pine. We're so happy with this one with did a little Haka dance which is a ceremonial dance or challenge in Māori culture. 
Haka Savage is perfect for those who
Love traditional New England IPAs
Enjoy less bitter IPAs
Hate mass-produced, lousy beer