I never intended it to happen that way. 
When I sent my email with the blog post I wrote last week, I did so with the intention that I always have: Send it to you, so you know what's going on at RockPit. 
It's the same thing I've done for the past year, week in, week out.
Most weeks, I usually get back a couple of dozen responses (sometimes more) for my offer to find grammar mistakes for a free beer.
This time was different.
I received exactly two responses for the grammar mistakes. I received "slightly" more replies about the blog post. (You can read it here if you haven't yet)
And by "slightly" more, I mean the most replies to an email, ever.
It seems that I struck a nerve for those who not only are dog parents but dog lovers as well.
Then I posted the story to social media, and the story went…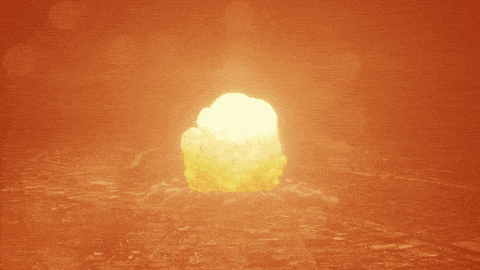 It spread like wildfire. I couldn't keep up with the comments, the notifications from Facebook were non-stop, and I didn't reply to all of the emails for several days.
WFTV, Bungalower and local radio stations (WDBO and Monsters 104.1) had stories about it. 
Anna Eskamani (local congresswoman) reached out to us in support. Other brewery owners from around the state who dealt with the same issue reached out. 
The amount of love we received for bringing attention to this was unreal. It was truly amazing to watch how much passion you had for it. 
In other words, it went "viral".
That's when the internet trolls came along to join the party. 
I took it as a badge of honor that they targeted us for speaking out on the issue of dogs in breweries. 
I've always read that if you don't have a few people hate what you're doing, you're probably not doing something worth doing.
So I was pretty excited to see a few trolls show up. 
This was a review left on our Yelp page: https://www.yelp.com/biz/rockpit-brewing-orlando-2
Had they stopped at "The beer was warm and flat and the service is slow", I would have called Jeremy & Danny and asked why they're making warm & flat beer again. 🙂
But the "call the health department" sentence gave them away.
This one was found on Google. 
This person never stepped foot into my brewery. But they saw the story and decided to activate troll mode to leave the review.
Then there's troll city (a.k.a. Facebook). They sure are persistent little trolls on FB. After replying to them on FB for about an hour, I quickly realized that only idiots argue with idiots and I had become an idiot.
It wasn't the first time, won't be the last.
Luckily, the supporters to troll ratio on FB were 100-1 and most of them went away pretty quickly.
Seriously though.. The fact that we had trolls come out of their lairs to comment on the story is sort of amazing.
Now onto updates on the dog situation at RockPit. 
We're getting our "Dog-Friendly Dining" permit. 
When Brendan over at Bungalower saw my story, he picked up the phone and gave me a call. He let me know that we could get a "permit" for dog-friendly dining. 
Unfortunately, this is only valid for the patio. Still, it's better than nothing. 
We should have this ready to go asap. So yes, the pups will be welcome back very soon.
There are still dogs allowed inside RockPit.
Service dogs, that is.
And that bothers me a bit.
Not because I don't absolutely support service dogs from being allowed anywhere. They should be allowed ANYWHERE without question.
But ponder this. If two puppies are born in the same litter where one becomes a service dog, and one doesn't, what's it going to hurt to allow the non-service dog in RockPit along with their sibling?
I get that the ADA supersedes the health department and that's why service dogs are allowed in.
But why can't I have the choice to allow ALL dogs in my brewery like they do in North Carolina or any other state that allows dogs in breweries?
I haven't received a good answer to that question yet. All I'm looking for is the CHOICE to allow them in.
We intend to attack this locally, then statewide.
Several people have told me that it's much easier to get the local city commission to extend the "Dog-Friendly Dining" to include the inside of our brewery than it is to get the law changed at a state level.
So we'll be working with the city commission to get it changed in Orlando first. Hopefully, before our "friends" have a chance to report other breweries to the health department. 
Much more needs to happen to get the law changed at a state level, including convincing congresspeople and senators that this is a good idea. 
We already have more than a few of them on board with us. 
Our goal is to coordinate with breweries around the state to get their local representatives on board too.
With the recent law change in North Carolina, allowing dogs inside of breweries, we believe this change will be happening in Florida soon.
The work is just getting started
.
We have a lot of work ahead of us on this issue. Luckily a few people have paved the way for us, and there's already a "boots on the ground" campaign in multiple places around the state to get the law changed. 
We hope that we can work together with other breweries to help finish the job.
Thank you again for all the support. And if you haven't done so yet, please fill out the change.org petition here: https://www.change.org/p/arron-bean-allow-pets-in-florida-breweries
Chris Rock
Co-founder
chris@rockpitbrewing.com
407-826-1773 – Brewery
321-427-6870 – Cell