If you read last week's email, you may have caught a few unique misspellings I included in the email.
My heart sank when Sean sent me a message saying "Dude…. sloooooowwwww doooowwwwnnnn" along with "shroud or shrewd"?
When I went and re-read the emails I was like…
I laid in my bed for a little while and evaluated my worth to RockPit. After realizing that no one really cares much about those things (and if they do, they're probably not our target market), I got up and got back to work.
No rest for the grammatically challenged.
I'm not going for perfection with my emails. Never have, never will. The purpose of these emails is to add a little entertainment to your week as well as inform you of upcoming beer releases and events. Maybe provide some boredom relief or some bathroom reading material.
And last week's email did provide some entertainment for a few of you.
One of our regulars (shout out to Ken) told me he was at an Irish Pub and asked the bartender how to spell "shrewd". Upon hearing this, another patron asked "You reading the RockPit email?"
At least y'all are reading the emails.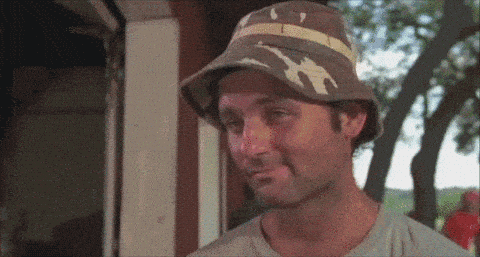 But because Sean is legit OCD, I've been driving him crazy with my mishaps. Subconsciously, I'm probably doing it on purpose. I'll talk to my therapist (i.e. my cat) about it this week.
Either way, we've put a new rule in place in which Sean will be reviewing the emails before I send them. Hopefully, this cuts down on my, uh, mishaps.
BUT… we're going to do something a little unique that lets you earn free beer.
We're going to add an "easter egg" to each email. This means I'm going to purposely misspell, mislabel or mislead you.
If you find these "easter eggs" and respond to the email with the easter gee (see what I did??), I'll reward this first ten people with a free beer.
It's that simple. Find the easter egg, respond, get some beer. But be quick about it. Only the first ten will earn the beer.
Just another way we're trying to make your week a little better.
And if you're not signed up for our emails. Fill out the form below.
written by Chris Rock


Hey there, I'm Chris Rock. I'm one of the co-founder's of RockPit Brewing, RockPit's marketing dude and a long-winded writer (see above). And if you like my writing, sign up for my emails below. Or don't and miss out on all the good stuff we send out.